Made in California: Gladding McBean Pottery
Since 2005, Eye of the Day has carried products from Gladding McBean, the Lincoln, California based manufacturer of not only beautiful glazed artisan pottery, but of terracotta, clay pipes, tile, and much more. Their popular oil jars are best sellers at Eye of the Day and grace gardens and public installations around the country.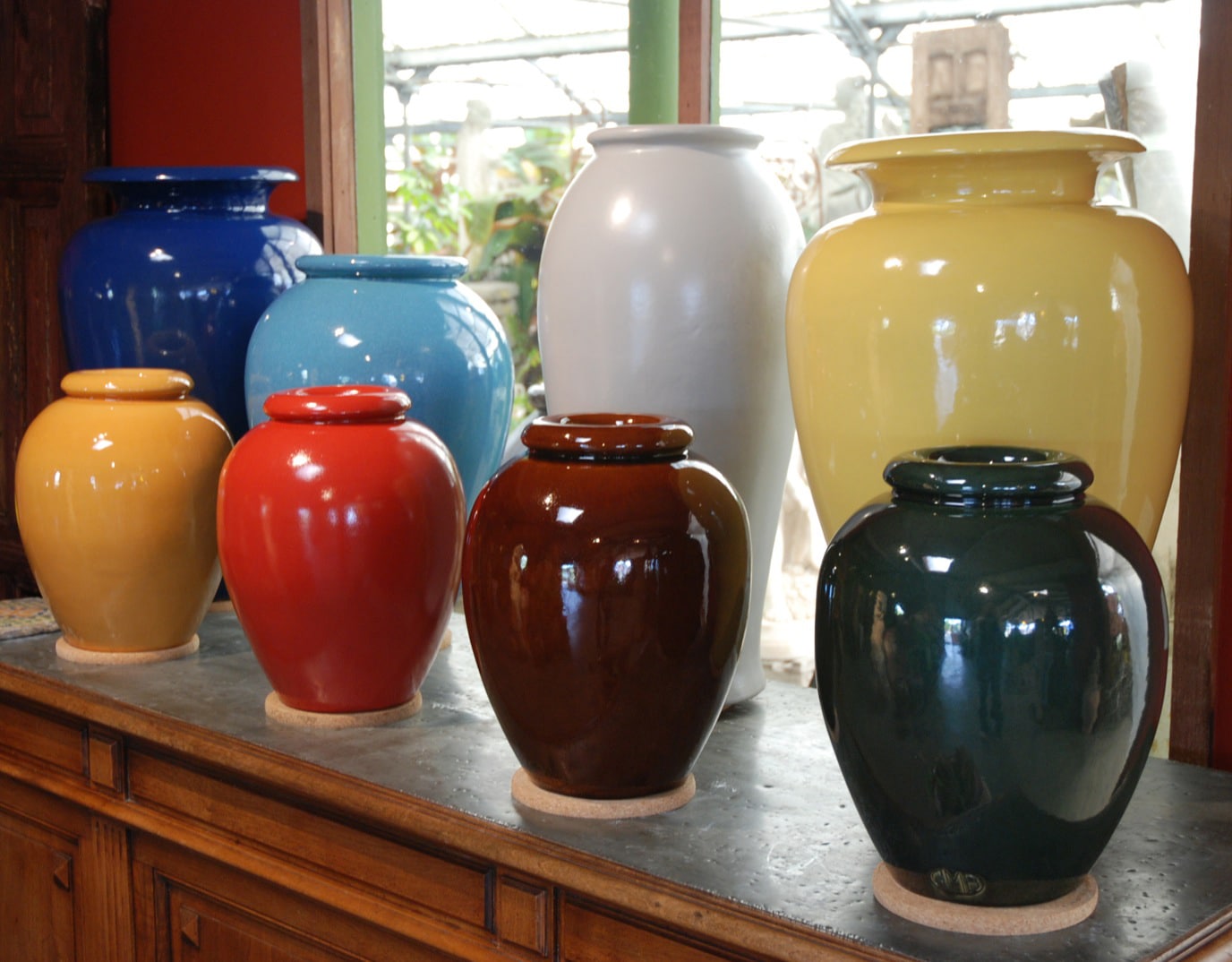 Lynn Haines has been working at Gladding McBean for 30 years, first in the Architectural Products division and for the last four years in Architectural Sales.  Lynn is Eye of the Day's go-to contact when we place our customers' special orders for a piece of Gladding McBean garden pottery and keeps us up to date on colors, timelines and (HAPPILY) when the order is ready for us to pick up.  The 140-year history of Gladding McBean intrigues her and she loves unearthing unknown facts about the company.  Gladding McBean without Lynn would be like Eye of the Day without Brent.
Did You Know? Memorable facts about GMB:

1. Charles Gladding and Peter McGill McBean founded Gladding McBean in 1875 after learning about the discovery of a cache of "potter's clay" in Lincoln, California and soon Gladding McBean began shipping clay sewer pipe throughout California.
By the early 1890's the company had expanded its line to include fire brick, roof tile, chimney pipes and ornamental garden pottery.
An early clay roof tile project was Stanford University. To this day Gladding McBean continues to provide its signature clay tile to Stanford University for any campus additions, as well as residential and commercial projects.
The State of California Library now houses over 6,500 of Gladding McBean's late 19th and early 20th century job files which include correspondence as well as photographs of some of their most significant work.
The Gladding McBean plant in Lincoln, California covers 411 acres and is one of only two manufacturers of architectural clay products in the United States
Eye of the Day Garden Design Center is GMB's largest distributor.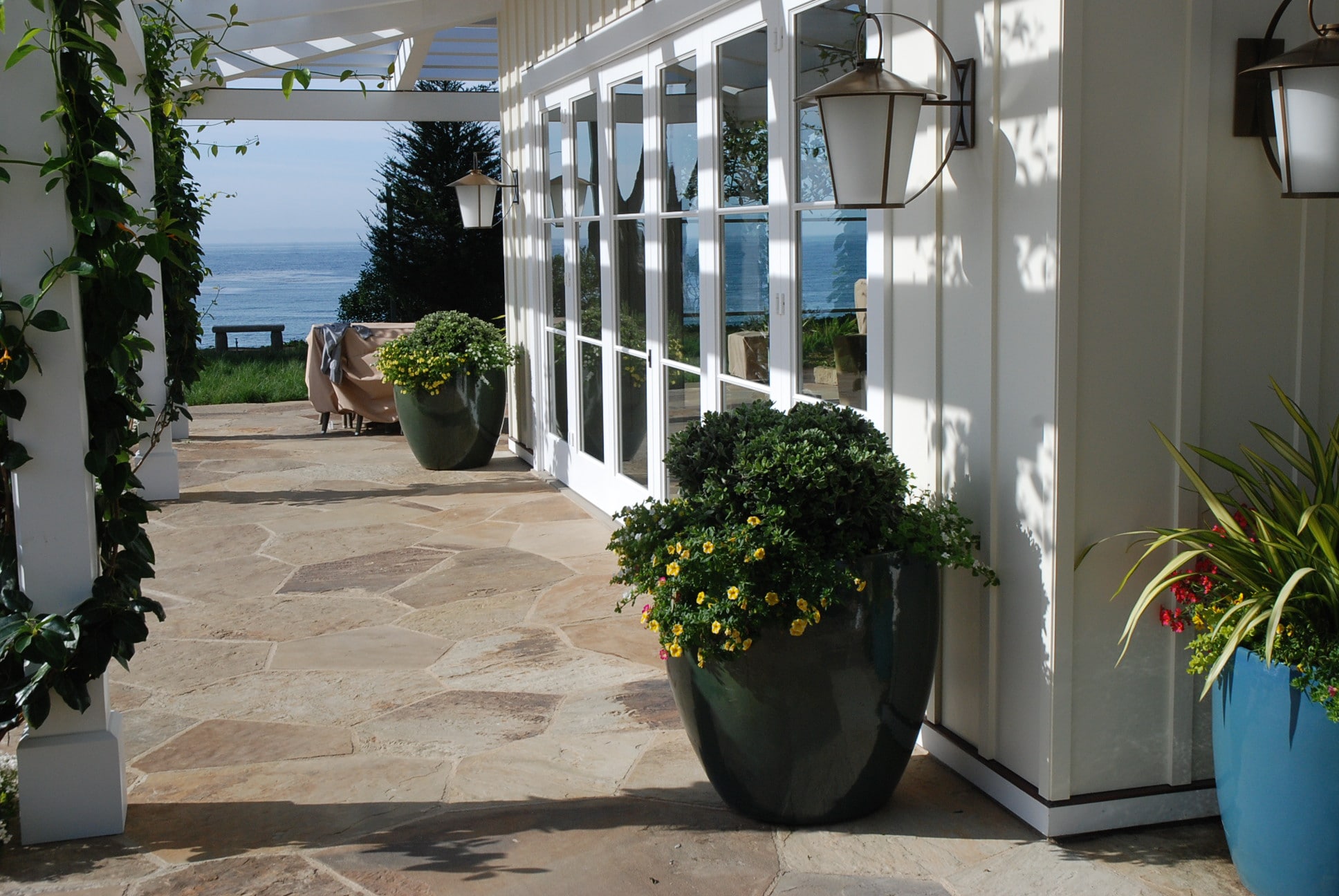 Learn more about GMB at their website and shop Eye of the Day's collection of their pottery.
Manufacturer Photos courtesy of GMB.