Antique Spanish Oil Jars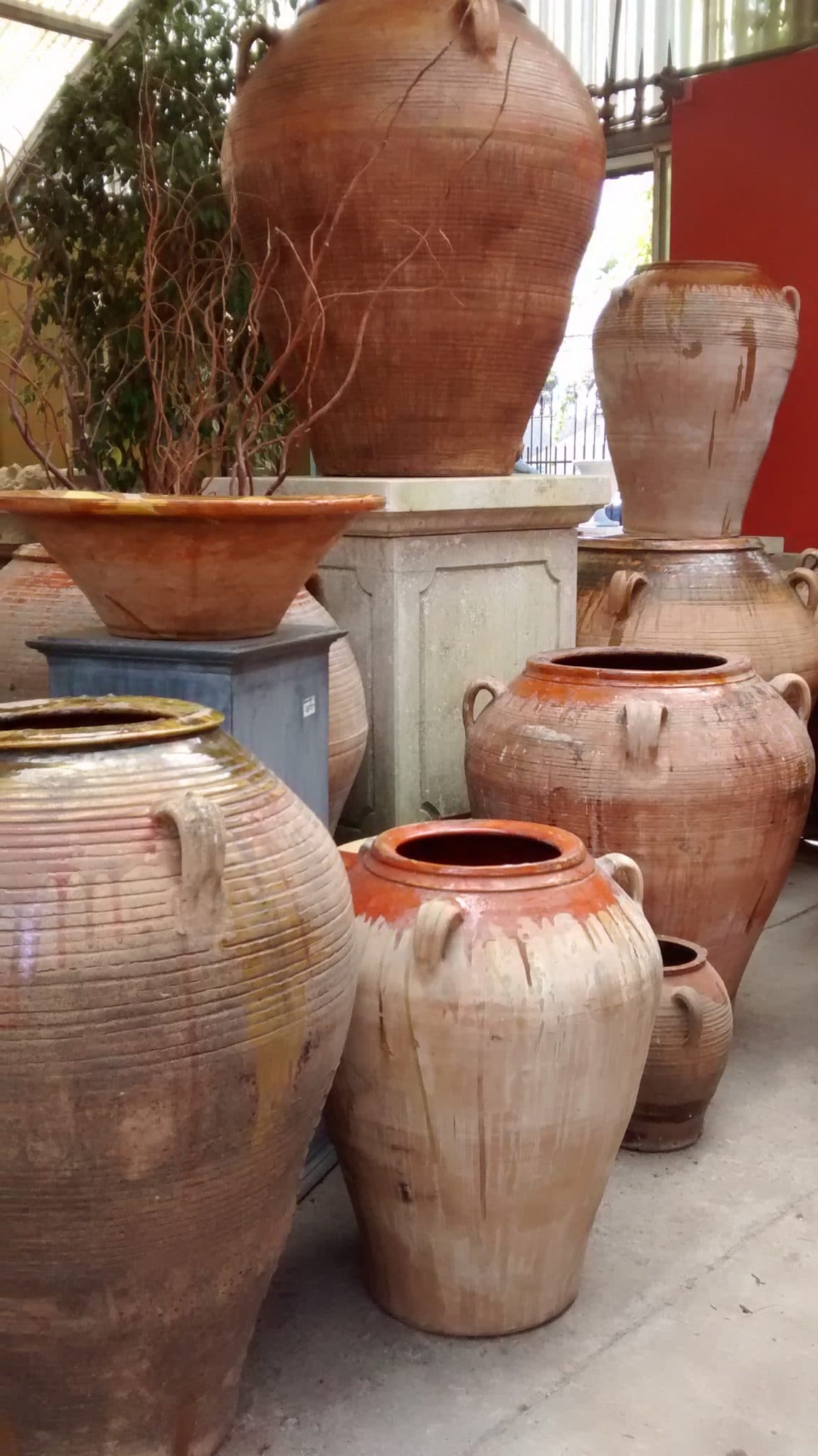 I get a call from Brent at Eye of the Day.  He's stuck in traffic on the 405 freeway in L.A., and he could use a little help unloading a container that's just arrived at the Port of Los Angeles. I get up from the potters wheel, wrap my clay in plastic and head to Carpinteria not knowing what to expect.
Typically, Eye of the Day containers are from Greece, Italy or France  and are packed to the gills, having made the arduous journey from the Mediterranean. I know from experience that shipping ceramics in any capacity can be precarious at best, so you never know what to expect when you finally open the door.  On this particular day I figured it was more of the same, the usual three-to-four-hour marathon of unloading fragile, heavy, awkward, authentic terra cotta. I was both right and wrong. To my great surprise, the container comes from Spain. Oh man, this is gonna be awesome!
When Juan cracks open the door ever so slowly, so as not to lose anything that may have shifted in transport, it is clear that this is perhaps a once in a lifetime experience. Before me lies the mother lode of antique Spanish oil jars, richly textured, impeccably handmade, and well worn from years of use. Some are stitched up with metal staples, some seemingly have bee's wax in them, some look as if they were glazed by the hand of a two-year old, and almost all of them have some measure of olive oil still inside!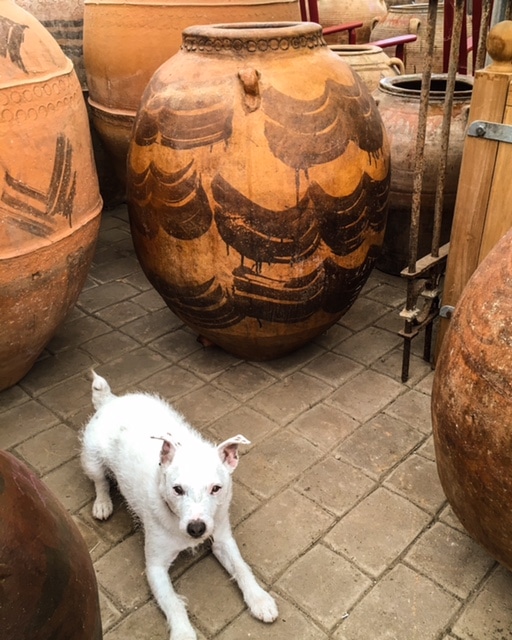 Each pot is a masterpiece. It's as if each and every piece has its own unique story of function colliding with inherent beauty.  These oil jars are museum quality, some of the most fantastic pieces of pottery I will ever see in my life. Yours too, when you make the trip to Eye of the Day to catch a glimpse of these Spanish beauties before they are all sold!