What to Plant? The California Garden Checklist
Many of the landscape architects, designers and trade professionals  that have been frequenting Eye of the Day over the years are now friends and we asked a few of them what plants they like to use and why when designing for their clients.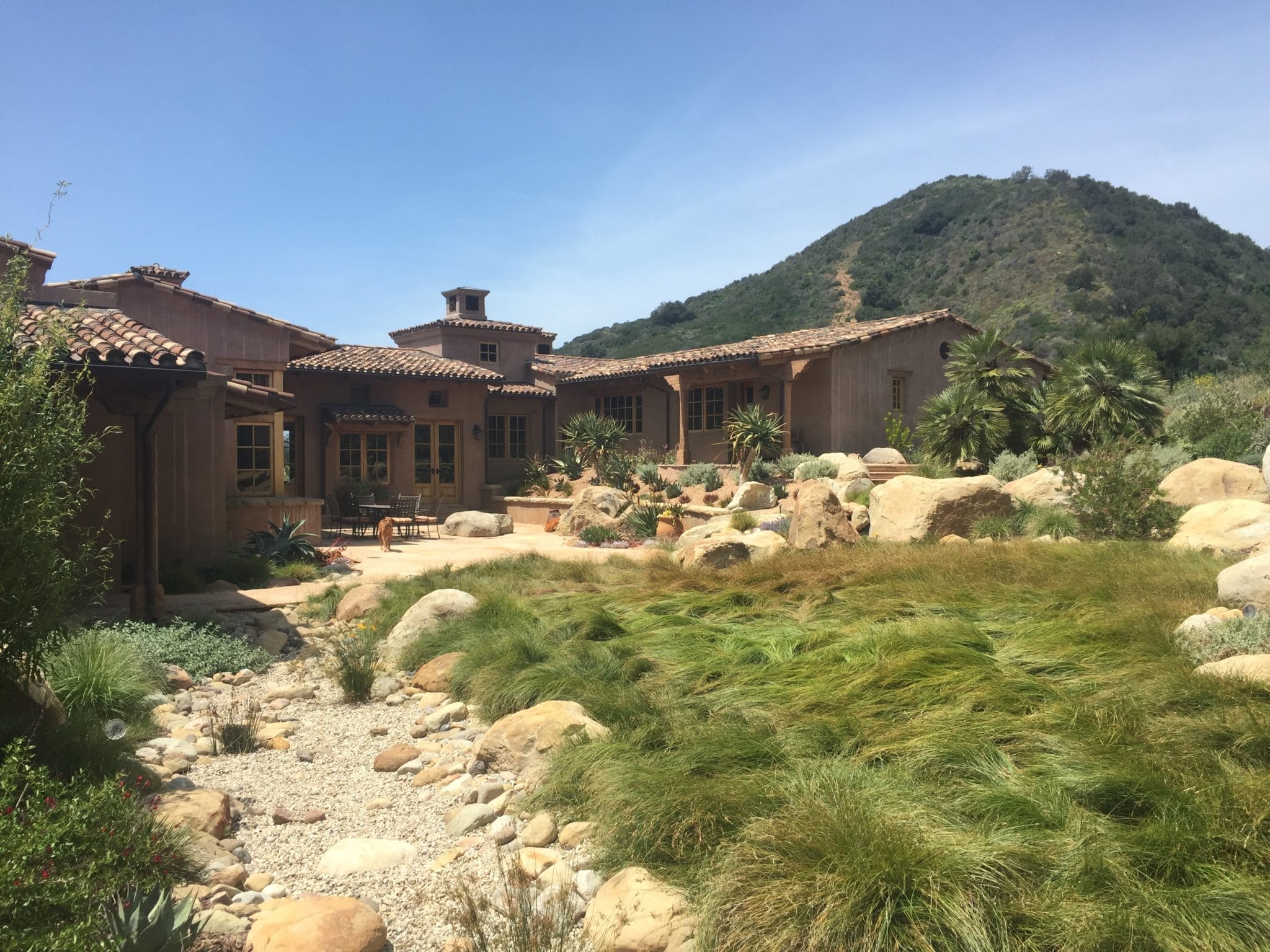 Rick Button of Rick Button Landscaping
Some of Rick's favorites:
OLIVES – They are simply beautiful in leaf, form and symbolism. I can make a case for them matching up with any vernacular of architecture.  They belong here.
AGAVES – Where I am allowed to include them, I am always pleased. They are pure sculpture. Beautiful color. Put them with anything.  They steal the show.
CURRY – That gorgeous little shot of silver. Put it right next to a vibrant yellow green and you do not need another color in the garden. I keep them cut close without ever blooming and they become big billowy mounds.
ROSES – Always.
BOUGAINVILLEA – Always.
CITRUS – Always.
Puck Erickson of Arcadia Studio
I am going for Aristida purpurea.
PURPLE THREE-AWN – One of my favorite California grasses, it is worth the weight as it settles into the landscape. A great substitute for the invasive Mexican Feather Grass which should never be planted. Its delicate texture and subtle color picks up our afternoon light and it moves easily in the wind.
Bridget Walker of Arcadia Studios
Bridget also asked some of her colleagues for their favorites:
FRUITLESS OLIVE – A beautiful evergreen tree with silver green foliage. Olives are a great choice for drought tolerant landscapes; they are low water usage, love full sun and can be planted in many forms.
CLUSTERED FIELD SEDGE – A low-growing native grass commonly used as a drought tolerant lawn alternative. Perfect for informal lawns and meadow gardening
GIANT ORANGE NODDING PINCUSHION. A low mounding South African Native with course green foliage. Spring brings spectacular orange blooms 4-6″ wide.  Great in the green or for cut flowers for the home.
Sally Farnum of S E Farnum Associates
Sally gave me a list so long I had to make my own choices from her list:
CEANOTHUS "RAY HARTMAN". Pale blue, fragrant blooms, it requires little water, no soil disturbance, no fertilizing, no drip and no application of soil amendment.
LANTANA "CONFETTI". A shrub-type Lantana that loves the sunshine, it produces masses of flower clusters in yellow, pink, purple and wine-colored hues, it is drought and deer-resistant.
Many roses are cultivated for low water use, such as Meidiland, drift roses, knockout roses and some David Austins
If you are interested in more suggestions for drought-tolerant plants, please let me know: I have more recommendations for our friends.
Photo Credit: Courtesy of Arcadia Studio