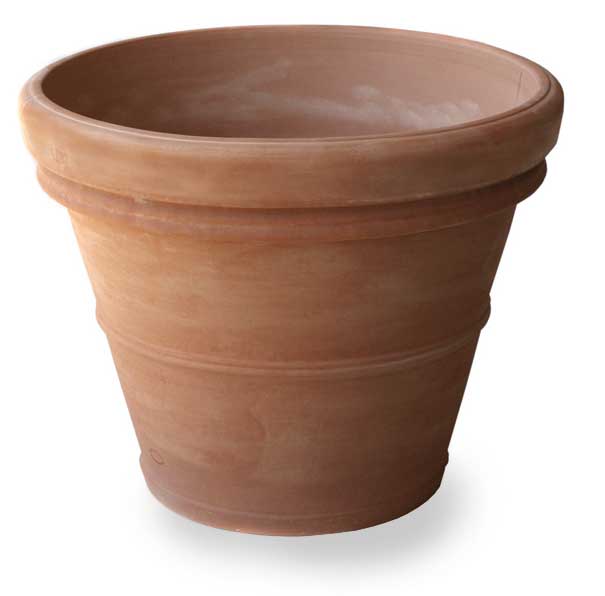 Vaso Doppio Bordo Liscio
Italian Terracotta Roll Rim Planter
Terracotta, Handmade in Italy
The Vaso Doppio Bordo Liscio is a classic Italian terracotta pot with a double rolled rim. This simple but traditional container is the top-selling item at the store.
Fired with Galestro clay
Available in multiple sizes
Double rolled rim
The Classic line of Italian terra cotta pottery showcases traditional garlands, rosettes and rims, making these time-honored terracotta planters appropriate to most traditional or modern gardens. As all of our Italian terra cotta planters, these are made from frost proof Galestro clay guaranteed to minus 15 degrees.
Click here to view pricing & dimensions
Product Specifications:
| | | |
| --- | --- | --- |
| Product ID | Dimensions | Price |
| RCOT717040 | 16"Dia x 14"H | $101 |
| RCOT717050 | 20"Dia x 18"H | $174 |
| RCOT717060 | 24"Dia x 20"H | $206 |
| RCOT717070 | 27.5"Dia x 23"H | $306 |
| RCOT717080 | 31.5"Dia x 25"H | $433 |
| RCOT717090 | 35.5"Dia x 29"H | $646 |
| RCOT717100 | 40"Dia x 33"H | $943 |
| RCOT717110 | 44"Dia x 37"H | $1406 |