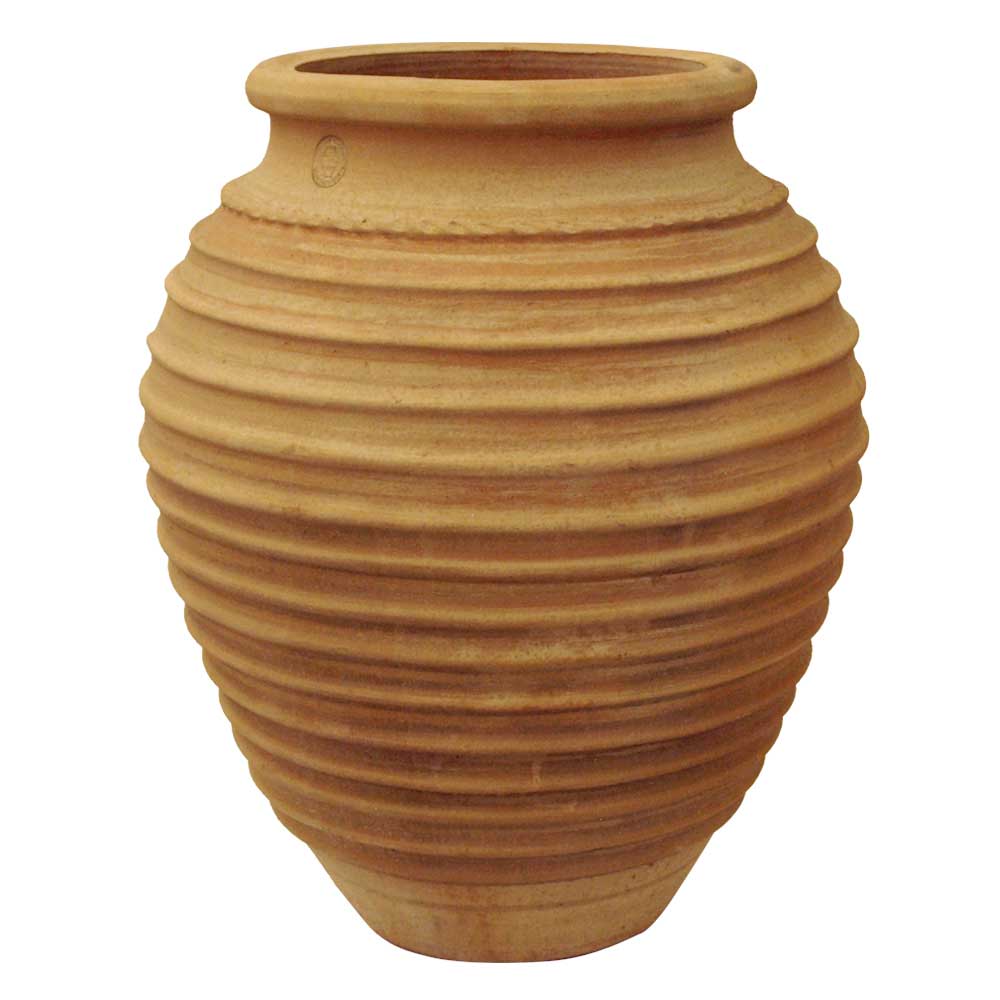 Koroniotiko
Greek Terracotta Ribbed Oil Jar
Terracotta, Handmade in Greece
One of our bestselling Greek terracotta clay pots is the Koroniotiko, a style often seen throughout Greece. This hand thrown terra cotta ribbed oil jar will elevate your garden design as a planter or empty,  it can hold its own gracefully.
Hand thrown in Greece
Made with terra cotta clay
Available in a variety of sizes
Eye of the Day imports handmade Greek terracotta pottery from a small manufacturer on the island of Crete. Greek pottery is produced by ancient techniques, using hand and foot-turned potter's wheels to shape the pots. Their unique color is the result of being fired in kilns fueled by olive pits. We regularly stock antique Greek oil jars, and though new Greek pots add to any garden or home, an antique terracotta pot with a look that can only be achieved with age, adds an elegant touch to Mediterranean garden decor.
Click here to view pricing & dimensions
Product Specifications:
| | | |
| --- | --- | --- |
| Product ID | Dimensions | Price |
| GR96A | 28"L x 40"H | $834 |
| GR96B | 24"L x 32"H | $694 |
| GR96C | 17.5"L x 24"H | $279 |
| GR96D | 14.5"L x 19.5"H | $160 |